Sugar and spice
and everything nice
that's what little girls are made of
Sunshine and rainbows
and ribbons for hair bows
that's what little girls are made of
Tea parties, laces
and baby doll faces
that's what little girls are made of
Author Unkown
A few of my friends and I are throwing a baby shower for another dear friend, Lauren, this weekend. So, I am getting ready to do a mini-blog series on all my baby shower preperations.  Knowing me you proably figured that I volunteered to do decorations. :)  Our theme for the shower is Sugar and Spice.
When we got ready to divy up the work, we all had something in mind that we each wanted to contribute.  Excited, we sat at the table waiting to explain why we wanted to be in charge of (fill in the blank).  Kaethe brought beautiful papers to make inviations, Audrey brought recipes that looked amazing and I am sure will taste amazing, and I brought a dress of Sophia's for decorating inspiration.  Amy wasn't able to make it, but she is a beautfiul social butterfly and offered to do the games.  Luckily, we each had different things that we were excited about so it worked out perfectly.  My friends are all so creative and talented women so it is sure to be a fabulous shower!
I am also going to blog on my other friends tasks for the shower like invitations, food, and games.  I want everything to be a surprise for Lauren, so I am going to wait until after the party to do all my DIY blogs for the baby shower.  
Here is a sneak peak into the color palette and since Lauren has already seen the inviation I've included that as well.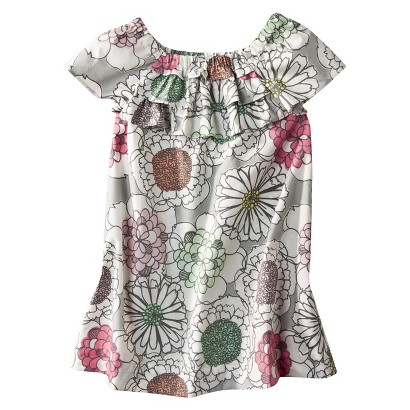 Get ready for Sugar and Spice week
March 26-30th!